Ad nec unum copiosae. Sea ex everti labores, ad option iuvaret qui muva.
The term Marcamor combines the words 'Marca'- Brand and 'Amor' – Love, two of our core representatives. We strive for the best and go above and beyond with our expertise in the digital arena with a dash of innovativeness.  We rely highly on maintaining a strong relationship with our clients to  pave the digital pathway for a successful future. Positive self-criticism fortifies us and equips us to face any challenge. We excel at respecting one another and comprehending the importance of your company's demands.
Because we appreciate the digital world and are aware that our ideas and strategies have an impact, we love what we do here.
Fresh Ideas for Every Business
Creative Approach
Design & develop creative ways to grow your brand, style your product packages, or communicate your message that's tailored exclusively to your niche.
Data Driven Strategies
Use data-driven marketing approach optimizes brand communication , Increase conversion rates, More customer engagement, increased customer loyalty resulting to higher ROI.
Guaranteed Success
Skyrocket your sales with most innovative marketing ideas and guaranteed success. We are a team of experienced marketers who make sure to get the best results on each stage of brand's journey.
Strategize, Design, Develop & Brand
We discover your competition and target audience. Define what is working in your online industry, then design your success.
We define our work based on your business objectives, prioritized by time to ROI. You deserve more, we're proven to deliver.
We provide a well-crafted design concept that flows seamlessly across all of a business's marketing materials, from logos to packaging.

Developing a market strategy is vital for any business. Regardless of which stage you are at, our firm is an environment where you can grow and develop your business.
Marketing done right will deliver impactful results. We help you with the strategies that you need today to fuel your future!
We owe all our success to our innovative-creative heads in our team who have endless craze for building brands.
2016
Sandeep, the Founder of Marcamor Consulting was always a marketing enthusiast and started free lancing for start-ups as a marketing consultant.
2017
The journey of freelancing continued Marcamor was founded as Sandeep's brainchild with an objective of driving ROI based marketing initiatives for brands.
2018
The team hit it's mini milestone of 50+ employees driving creative marketing ideas for 20+ clients.
2019
Marcamor started to have an international foothold, landing clients from USA, Canada and U.K. all impressed by the outcomes of the efforts.
2020
The Covid-hit year was tough as the client's business dwindles so did ours. But like the Tech brands started to flourish so did the strategy of Marcamor focus towards, digital and tech marketing.
2021
This was the year to expand and spread Marcamor's foothold beyond Hyderabad in other parts of the country like Mumbai, Delhi, Bengaluru, Chennai.
2022
Today Marcamor is spread across 5 cities working with clients from multiple sectors and countries.
Meet the people behind the scene who make sure the marketing campaigns are right what the clients want.
Kuldeep Singh

Co-founder, CEO

Sunil Potluri

PROJECTS HEAD

Pranay Depally

HEAD CLIENT RELATION

Shreya Sharma

Head, Brand and Marketing

Atri Ganguly

Key Account Manager

Charitha Aluru

Creative Head
Save Time & Effort
With the Marcamor
At Marcamor, we have redefined the way businesses succeed online. Discover how we can help you in achieving incredible results with result-driven strategies.
Who We Are
We are a team of creative and passionate professionals who love partnering with businesses to help them achieve success.
What We Do
We deploy our researched and validated marketing efforts in taking your business to the heights you're dreaming of.
Why We Do It
We want to see your business go sky high So tell us, what drives your business, we can take over the digital world!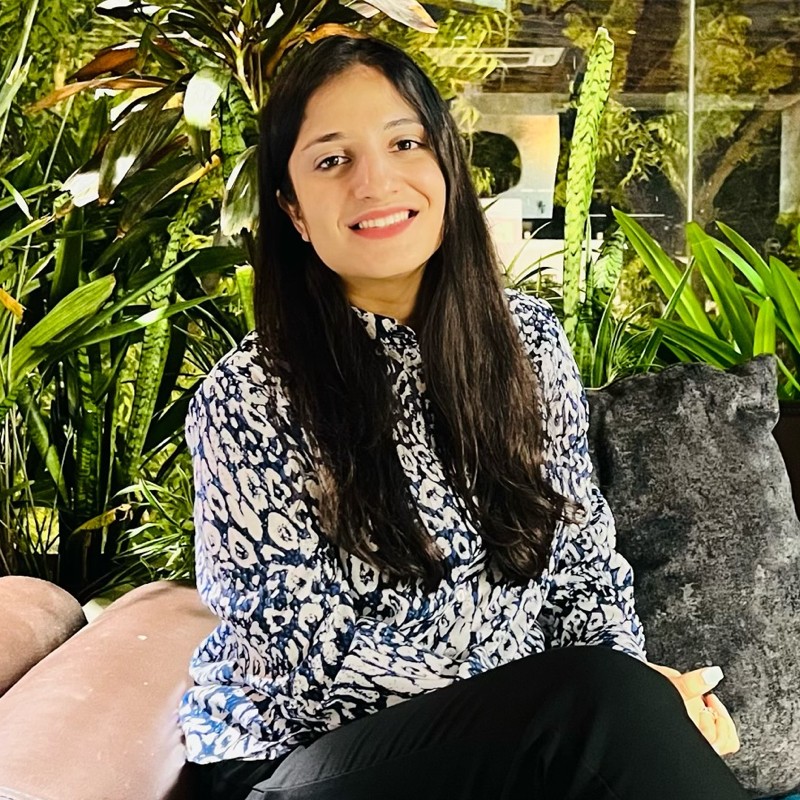 Excellent work on our website and helping us with Google traffic and mobile app. Finally a agency  that's on point and understands what you are trying to accomplish to reach out to your clientele. I would recommend them highly to anyone
Ruchika Drabla Keshwani
OGenie