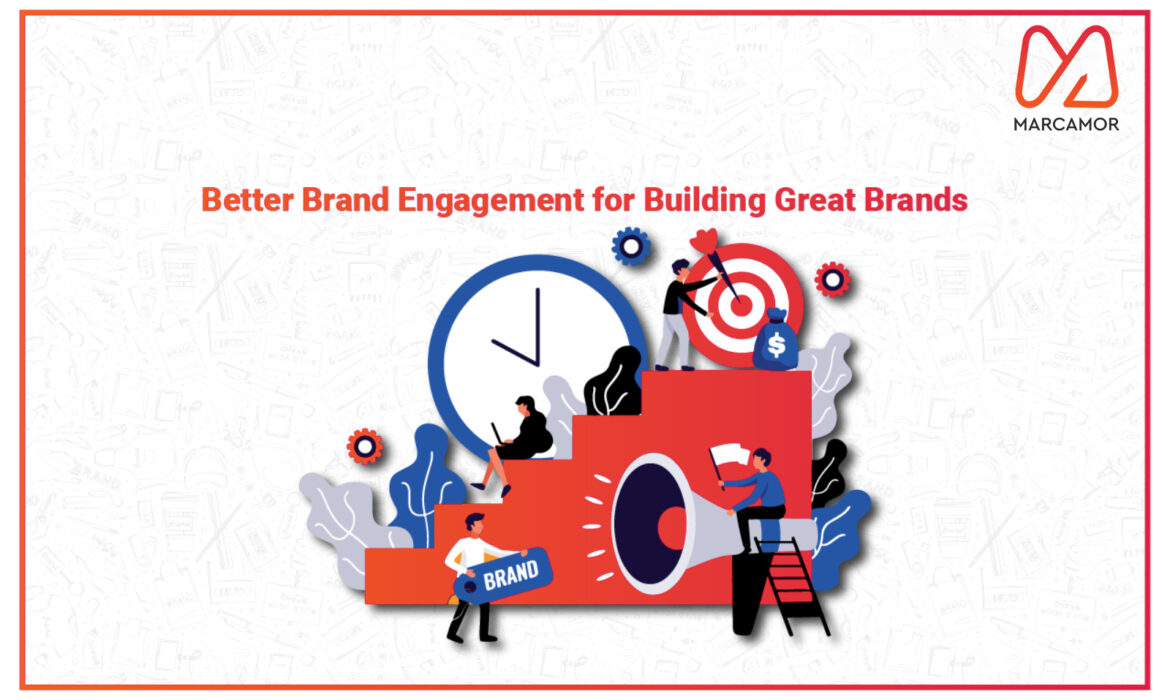 Businesses typically establish their brands through advertising on television, radio, hoardings, billboards, digital spaces, and other media. These impressions increase brand visibility and may generate leads, but they do not guarantee conversion. These generic advertisements also get outdated. It may even result in an unfavourable brand image in today's digital world.
According to experts, brand engagement is the better method for effective brand building. Brand engagement attempts to reach out to potential consumers to convert them into customers. If you are not establishing brand engagement with consumers these days, you lose valuable marketing and brand-building ground. Brand engagement makes use of social media to deliver brand communications that add value and keep consumers engaged. Customer engagement is the crux of marketing strategies, and it will generate more significant sales.
Customers who are highly engaged are more inclined to purchase more. Furthermore, highly engaged customers are more likely to spread the word about your business and products among their peers. Their loyalty leads to word-of-mouth marketing, which is always a promising approach for any firm to increase sales. When brands choose to focus on value creation and brand engagement rather than income generation, they are heading in the right way. Consider these six creative digital marketing strategies your brand can use to increase brand engagement:
Customer-centricity:

 

Brands that place their clients at the centre of their operations are far more successful. Customers should be inspired by advertising and marketing and providing better brand awareness. Highlighting customer reviews and testimonials about how valuable it is, rather than the product itself, can attract more customers. Brands that are swift and responsive in answering questions and resolving complaints will imprint a lasting impression on the minds of their customers. Also, rewarding brand loyalty through coupons, freebies, etc., will cater to customers' best interests.
Brand Partnerships:

 

While social media influencers can assist your brand in reaching your current target audience, a brand partnership can link you with a completely new group of customers. This way, you can even sell your brand to a previously untapped market. In a nutshell, a partnership occurs when two brands with similar products/services and marketing sectors collaborate to raise sales and awareness on one other's behalf. It's best to make these connections with businesses that cater to a little different demographic to broaden your reach. Best of all, these collaborations benefit both parties. As a result, after establishing your brand, partnership becomes easier.
Create a Community:

 

Engage and offer readers control of the user-generated content relationship. Create excitement by hosting photo or essay contests, fun quizzes, recipe sharing, and voting on brand decisions. Consider how customers can vote for a new idea or colour of a product or try to make a call for photography competition entries.
Live Video Sessions on Social Media:

 

A live video session is another excellent technique to interact with customers and humanize your brand. Companies can use video marketing to personalize their brand and immediately reach out to their customers. You may host live video sessions with your users and customers using a variety of social media platforms.
The Power of Blogs:

 

Blogs can be beneficial when it comes to customer retention. It is capable of educating and engaging customers. The main problem is that me-too blogs do not profit much. Instead, you should be able to create fascinating and appealing blogs that your clients will be eager to read. Experienced and professional brands have extensively adopted this approach. They always remain on the top list because they educate clients with interesting articles in their field of expertise. They also demonstrate domain competence while maintaining customer loyalty and trust.
Your sales numbers are likely to grow if you can establish a solid relationship with your clients. Building an online brand is difficult, but you can promote your brand by engaging customers and producing quality content. To keep your customers, you should entertain and gain their attention. And, to achieve this goal, you must improve the client experience. Last but not least, it is undoubtedly advantageous to build a personal connection with your customers for the long-term growth and betterment of your business as a whole.
Do you want to boost your brand's social media presence? Allow Marcamor's digital experts to drive your brand engagement campaigns with creative content marketing, blog management, social media testing, and more.